The beautiful story of your day caught in time.
Jeremy, The Jolly Documentary Wedding Photographer

Established 1994
Timeless, Honest and Beautiful…
Documentary wedding photography is honest and real. It doesn't intrude on your day and creates a timeless record of your wedding to hand down generations to come.
It's about capturing people and the moments that together tell the story of your day.
I like to blend in as one of your guests and capture the true essence of the people and the events.
To me It's about making lasting memories with meaning. In years to come I want my clients to say things like, "That's the moment when Dad told me he was so proud of me" … rather than, "That's when we posed for a portrait"
Formal portraits
This doesn't mean you can't have traditional portraits. These are still important to some clients and I'm very experienced with solo and group portraits both on location and in a studio.
A lasting and honest memory
Please give me call on 07881 955525 or send me an enquiry »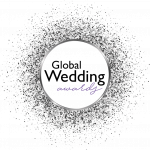 "UK Best Documentary Wedding Photographer"
Lux Global Wedding Awards 2019
Secure your wedding date
Please send me a quick enquiry to make sure I'm free for your wedding: